The ARIS project partners are:  
Business Training (BT, www.businesstraining.be), located in Brussels, Belgium, is a leading VET institution, providing a wide range of training activities and learning solutions in the ICT field. Its mission is to achieve high-quality skills and competencies for ICT professionals; whilst improving the accessibility and quality of VET provision in the field and providing lifelong learning opportunities to a wide range of learners in support of economic, social and community development. Its accumulated experience
has been built on solid ground as Business Training has been providing cutting-edge ICT
training sessions for about 20 years. Business Training has been also awarded the ISO 9001:2008 certification (2012) and has been a Microsoft Gold Partner since March 2009.
Business Training offers a diverse range of courses and training schemes to meet the training needs of ICT professionals, which are being influenced radically by technological advancements such as Big Data, Internet of Things, Cloud Computing, Blockchain and Artificial Intelligence. Such courses are related to Database Intelligence, Blockchains, Virtualisation, Programming, Security and Networking, AutoCAD and Windows.
Recently, Business Training widened the range of its training catalog to meet the increasing demand for best-of-breed ICT management courses (e.g. PRINCE2, IPMA, and ITIL). Business Training also delivers accredited vendor training to guaranteed quality standards in several areas, ICT programs and applications (e.g. Microsoft, Red Hat, Adobe, PRINCE2, and ITIL).
Business Training's pedagogic style is focused on the transmission of business knowledge and skills; ensuring that learners will gain practical experience through hands-on practice and work-based learning. Business Training's staff share the opinion that it is not only crucial for the learners to improve their knowledge of a subject but they must gain da eep understanding and, overall, be able to apply the concepts and methods taught in real life work situations.
To this end, Business Training maintains tight cooperation with large enterprises, sector
representatives and universities to identify the changing workplace requirements and develop courses, tailored to the continually-evolving demands of the labor market. Furthermore, Business Training strives to provide learners with the best possible combination of various methods of education and training to respond to the emerging workplace needs. The use of modern laboratory facilities and the application of classical and modern training methods (instructor-led training hands-on practice, online tools, multimedia-rich content and e-learning) considerably enhance the quality of training and its applicability in the context of workplace challenges. Finally, Business Training has expanded its activities to deliver coaching and mentoring services to enterprises wishing to integrate new technologies & innovative business models and modernize their ICT departments and has created affiliations with more than 50 higher education and research institutions across the EU.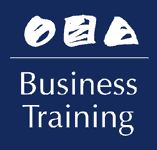 The Polytechnic University of Catalonia (UPC, www.upc.edu) is the largest and most prestigious technical university in Catalonia, Spain. The University offers a wide range of academic programs in engineering, computer science and adjacent disciplines including telecommunications, civil engineering, applied sciences, architecture, industrial design & manufacturing, environmental management, and marine sciences. The University is also committed to promoting cutting-edge research in fields with growth potential and considerable social applications and implications. Founded in March 1971, UPC is organized into 30 departments, which are the home of over 30,000 students and 3,000 scientists and academic staff. UPV delivers its educational programs via 20 schools located in Barcelona and nearby cities. UPC is consistently ranked as one of the leading European universities in the ICT and engineering fields. The U.S. News & World Report ranks UPC among the top 10 universities in Europe for computer science. Overall, UPC is classified into the top 2% of the world's best universities (QS World University Rankings 2018).
The Department of Computer Science (www.cs.upc.edu) has a long-standing reputation of outstanding educational programs, carefully designed to respond to the contemporary needs of the labor market. Its mission is to prepare ICT professionals highly skilled and capable of applying the latest knowledge and technological advancements to resolve societal challenges and increase industries' competitiveness and productivity. It is a research oriented institution, organised into 8 research units; each specialising in a distinct ICT segment such as artificial intelligence, programming, machine learning, distributed ledger systems, natural language processing and data
analysis. In particular, the Knowledge Engineering and Machine Learning Group (KEMLG) engages with the analysis, design, implementation and application of several Artificial Intelligence techniques, to support the operation or behaviour analysis of real-world complex systems or domains. Overall, the Department delivers 1 bachelor, 9 master and 2 PhD programs, covering the entire spectrum of ICT engineering.
UPC has an outward outlook, with more than 2,000 foreign students enrolling each year, and affiliations in 130 countries. UPC partners with many other educational and research institutes, both in Spain and abroad, to promote technological excellence and knowledge development through an inter-disciplinary approach. What is more, UPC fosters the transformation of R&D results in practical applications for the industry through close cooperation and links with the private sector. Furthermore, UPC is a member of the "Top Industrial Managers for Europe" network, which allows for student exchanges and R&D collaboration between leading European engineering & computing
science schools. It is also a member of several university federations, including the Conference of European Schools for Advanced Engineering Education and Research (CESAER) and UNITECH.

The Institute of Cognitive Science and Technologies (ISTC, www.istc.cnr.it) is the most prominent research institution on cognitive science in Italy. The Institute was founded in 2001 on the initiative of the National Research Council (where the Institute administratively belongs to) with the aim to promote technical excellence in the field of intelligent systems through an interdisciplinary approach in research and development.
The institute's main research areas revolve around 3 scientific fields underlying Artificial Intelligence:
a) cognitive models and technologies,
b) biological models of cognition, and
c) psychology of cognitive processes.
STC-CNR has more than 60 researchers and 70 postdocs/PhDs working in highly interdisciplinary fields ranging from autonomous robotics, developmental robotics, and artificial life, to neuroscience, psychology and primatology. The Institute can be regarded as a "research hub on Cognitive Science and Artificial Intelligence", which pursues the following objectives:
The use of computational and robotic models to investigate psychological and neural phenomena.
The application of novel paradigms for robot learning, control, planning, decision-making, team making, and human-robot interaction.
The delivery of novel autonomous robotic technologies that act in real-world scenarios.
ISTC has also an educational function, which is largely facilitated by the Advanced School in Artificial Intelligence (AS-AI). In 2018, ISTC in partnership with other organizations such as the Italian Association for Artificial Intelligence, the Italian Association for Machine Learning and the "Science2mind" network of ICT researchers launched an educational project called "Advanced School in Artificial Intelligence", to help post-graduates and professionals with different backgrounds confront the fast-growing demand for new skills and competencies related to advanced fields of
Artificial Intelligence.
The mission of the School is to form a new generation of highly specialized professionals and researchers, capable of dealing with the increasing number of AI use cases expected to dominate in industrial processes in the upcoming years. According to KPMG, 100 million workers will be affected by robotic process automation and intelligent systems by 2025.
The School delivers 3 educational programs (each consisting of 15-20 courses) to support learning in Artificial Intelligence:
a) Machine Learning Applications,
b) Computational Embodied Neuroscience and
c) Computational Social Science.
The School employs a learner-centered pedagogical approach that combines theoretical learning with hands-on practice (incl. the demonstration of practical AI use cases as currently applied in diverse industry settings). In addition, participants have the opportunity to supplement their academic knowledge with practical work experience through the delivery of internship programs in collaboration with pioneer AI companies across the country. The School maintains strong bonds with the industry. AS-AI is actively supported (sponsored) by 3 pioneer organisations in the AI field (namely AI-Academy, Inglobe Technologies and BUP solutions) that provide valuable insights into workplace requirements, and participate in the design and delivery of courses through their experienced and highly skilled technical personnel. For instance, Inglobe Technologies delivers the course "Visual Perception and Spatial Computing"; an introduction to visual SLAM and real-time technologies.

The Lithuanian Computer Society (LIKS, www.liks.lt) is the largest professional body representing the ICT sector in Lithuania. It is a non-profit scientific association that brings together computing professionals, industry leaders, educators, employees and amateurs of computing science, with the aim to advance informatics, enhance the development of ICT skills, and improve digital literacy from a conceptual standpoint to any practical application. Founded in 1989, LIKS delivers authoritative independent knowledge and technology insights, building relevant technology capacity and capability that catalyses innovation and speeds the adoption of new information and communication technologies for the benefit of commerce, government, and society.

EXELIA (www.exelia.gr), a creative learning solutions company in Athens, Greece, designs and develops educational and training games, and offers continuous vocational training for social skills with innovative methodologies, based on innovative pedagogical methods/practices such as game-based learning. EXELIA specializes in using ICT as an enabling factor for innovation and excellence in education and training, developing advanced educational software and material such as simulation
games, MOOCs and Open Educational Resources (OERs).
EXELIA's scope of work also includes:
Development of know-how and methodologies for managing research and development projects.
Scientific & educational research.
Provision of services in order to improve research capacities in the public and private sectors.
Implementation and management of research and training activities.
Advancement of teaching and learning methodologies by innovative learning-by-doing approaches.
International collaboration and exchange of experience through projects, studies in the field of research and education.
Scientific communications, issuing of press releases and other materials.
EXELIA's mission includes the pursuit of innovation and the consolidation of new methodologies, the improvement of the educational capital of the client organization a sustainable manner (i.e. development of reusable materials such as customised games), and the quality support of goods and services provided by the client organisation. The staff and members of EXELIA comprise an interdisciplinary team of researchers, trainers & educators, ICT professionals, consultants, and managerial as well as administrative executives.
Even though only rather recently established (2013), the company has already proved its
competences and forward-looking orientation, by demonstrating high-value results and EU. It has already participated in 11 KA2 projects: FACTORY, EASYHEALTH, CONDAP, ENVIRECA, BLISS, CYCLOVET, ELSS, 3DPRISM, SMARTEL, HR4AD (Lead Partner) and VET4APPS under the Erasmus+ programme, and "Games2Train" under the Greek National Strategic Reference Framework (NSRF) 2007-2013.