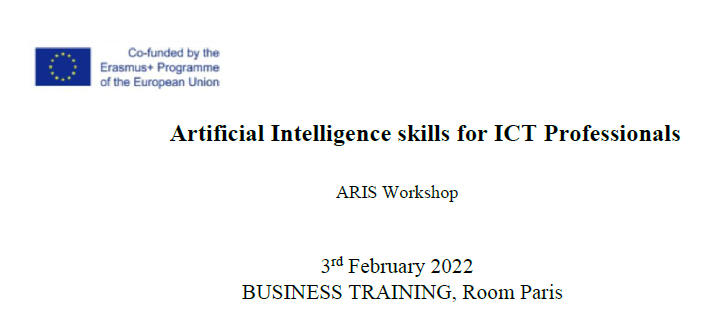 We are pleased to invite you to a ½ day presentation on ARIS, a MOOC about AI skills for ICT professionals financed by Erasmus+ and codeveloped by two well recognized universities providing AI courses, UPC (Universitad Politechnica de Catalunya) and ISTC (Institute of Cognitive Science and Technologies).
During this session you will have the opportunity to discover "en avant première" this innovative course and get familiar with this disruptive technology.
The event will take place at Business Training offices, room Paris on Thursday 3rd February at 1:30 PM. The agenda of event is here.
To register please contact Thierry Holoffe and we will send you the participation guidelines.More information on:
https://lnkd.in/dc2tCNHe
www.aris-project.eu/