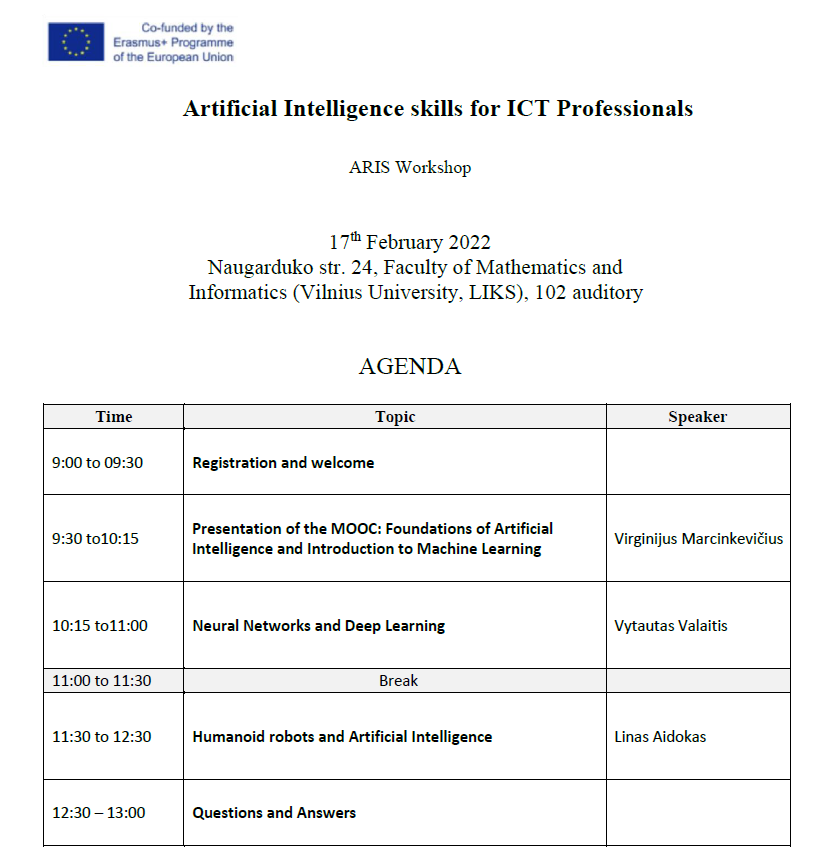 We are pleased to invite you to a ½ day presentation on ARIS, a MOOC about AI skills for ICT professionals financed by Erasmus+ and co-developed by two well-recognized universities providing AI courses, UPC (Universitad Politechnica de Catalunya) and ISTC (Institute of Cognitive Science and Technologies).
During the event, three speakers will introduce you to the artificial intelligence course content and its teaching materials, review trends in artificial intelligence and deep learning, and present information on the relationship between robot humanoids and artificial intelligence.
The event will occur at Vilnius University, Faculty of Informatics and Mathematics, Naugarduko str., 24 auditory 102 on Thursday 17th February at 9:00 AM. The agenda of the event is here.
The event is free, and registration for the event takes place 30 minutes before the presentations start. More information about the online artificial intelligence course and its materials can be found here:
https://www.openlearning.com/courses/artificial-intelligence-ai-skills-for-ict-professionals/?cl=1